As I mentioned a few posts ago—The Pantone Spring 2017 palette is a great inspiration for dressing. I LOVEEEEE color and Whenever presented with a palette oftentimes all colors won't quite work for you.  One clever way to incorporate more colors into your wardrobe is with a print. However, I know for many women choosing prints can be intimidating! Especially when they're unsure if all of the colors are flattering.  I assure you prints are a great way to incorporate lots of colors and even those which wouldn't necessarily be your best color on it's own. This means you have lots of print options if you know the best way to choose it. Which translates in more ways to accentuate your beauty. Allow me to further explain. Let's take this pic for instance…..
I custom sewed the above top for myself and matching dress for my daughter a few years back for Mother's day.  Looks like we were ahead of schedule on using the Pantone Spring 2017 color palette LOLLLL! You can see (below) that there are 3 of the Pantone Spring 2017 color are present: pale Dogwood, Pink Yarrow, and Island Paradise in addition to white. Out of all of the Pantone Spring 2017 color palette the darker colors would work best for me due to my overall dark coloration attributed to my dark skin, hair and eye colors. Most women don't realize that their best colors depends on how well colors work with these 3 features. My hair, skin and eyes are all varying shades of brown with the darkest being my eyes. Due to that fact the lighter colors in the palette wouldn't necessarily be my best colors, specifically the pale Dogwood color.  Light, pale colors tend to "wash me out". The Pink Yarrow color would work much better for me!  Since the dark fuschia aka Pink Yarrow is the majority print color notice how all of the colors look great on me in combination. So that's a GREAT color trick to note. You don't have to always get all of your print colors right but if the majority color of the print works for you then the rest should as well–as long as they coordinate with the majority color!!! This is one of the easiest and stress free ways to pick the perfect prints!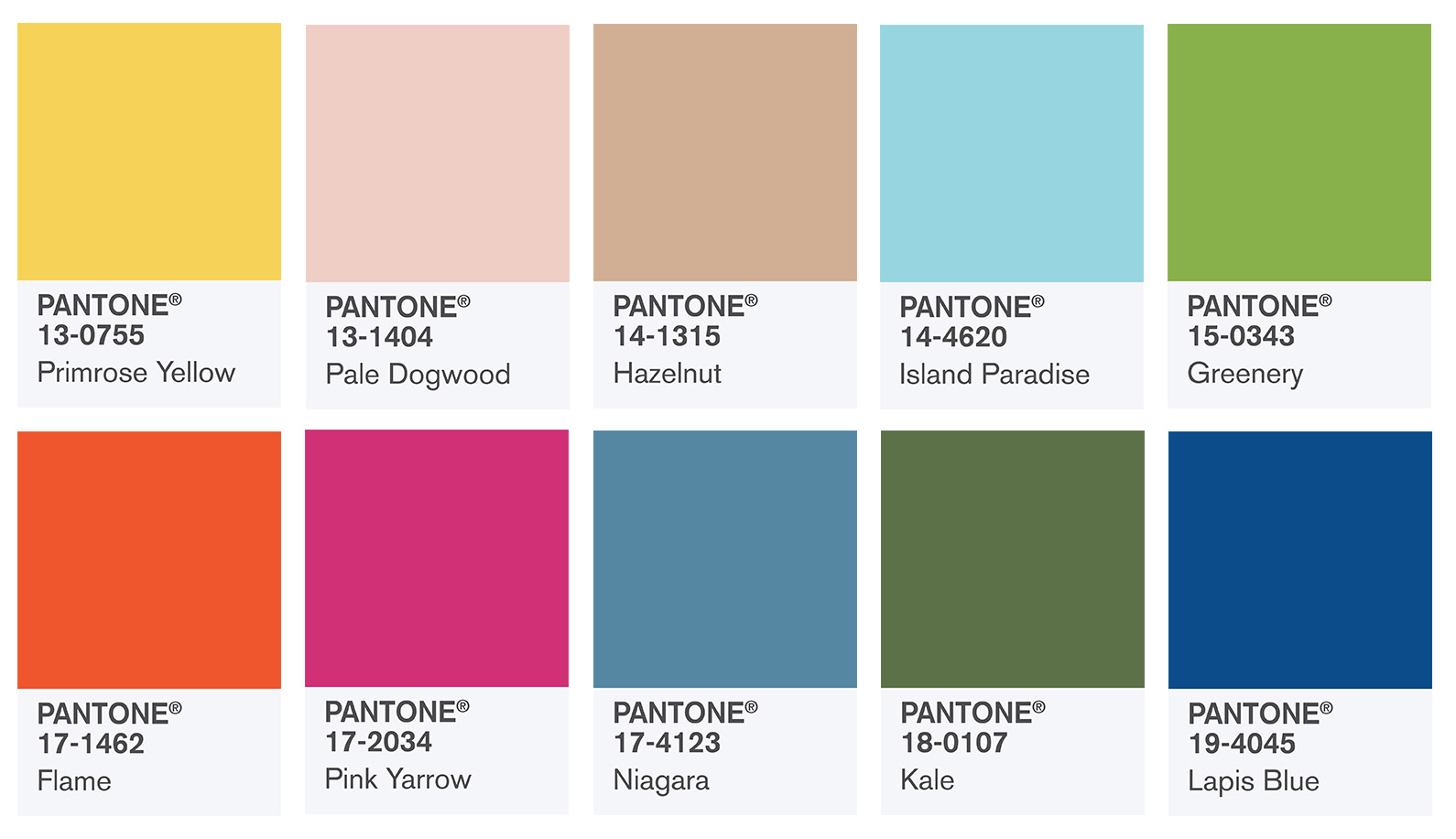 So that's the Color Rule—As long as the Majority print color complements your features then the additional print colors that coordinate with the majority color will work for you as well!
So when looking at prints look at the majority color and judge if that works right for your 3 features or not. If it does and it coordinates well with the other included print colors then you have a winner. Now go out and have some fun buying some cute and colorful prints! If you're having difficulty determining your most flattering colors  we want to help!!! By all means check out our Stylish Woman's Color Essentials Course. It's a 72 Minutes training video with a syllabus and workbook that will teach you your best colors along with strategies on how to implement them in your wardrobe.
You can read more or purchase the course here. BTW, there's special pricing in honor of Mother's day!!!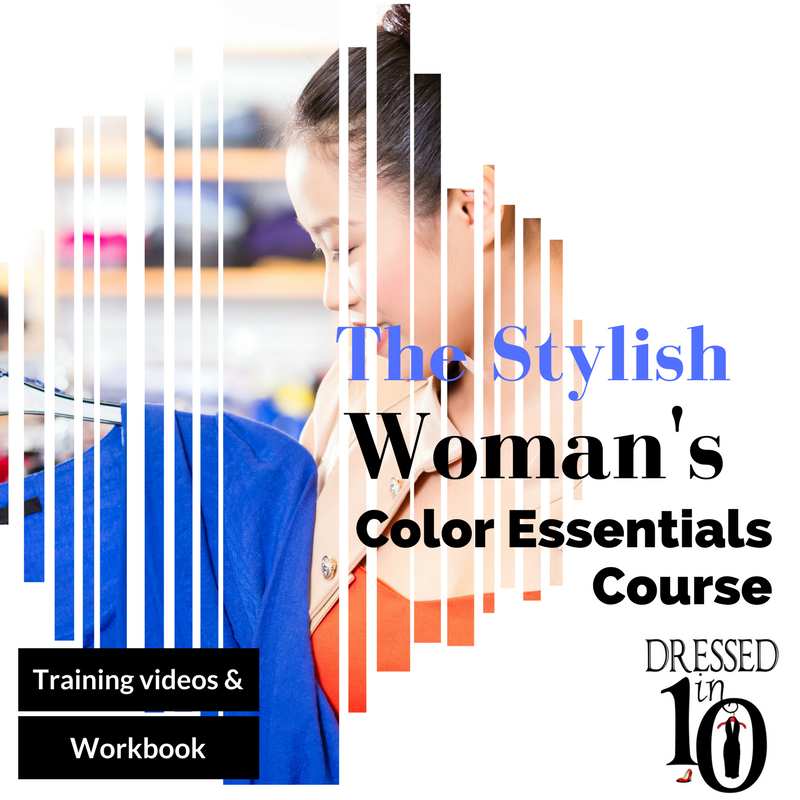 Have fun picking adding some amazing prints to your wardrobe!